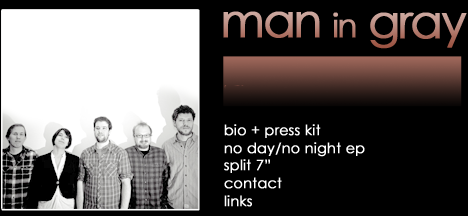 Upcoming Tour Dates:

Hello, we're back for one more.

SATURDAY, FEBRUARY 20, 2010 - Brooklyn, NY
@ Union Hall
702 Union Street (Park Slope)
w/ Coyote Eyes, El Jezel, the Music Slut DJs
7:30pm doors, $8, 21+

FREE MIG SAMPLER HERE!


*


I Can't Sleep Unless I Hear You Breathing is our debut full-length CD.


1. If You Ride It To the End You'll Get What You Came For
2. Sleeping
3. Stranded
4. Commodity 1
5. Crawl
6. Fault Lines
7. Bad Mood
8. Commodity 2
9. Last Night's Party
10. Green
11. Your Baby Is Dead

Out June 19th on Serious Business Records.
Buy it at insound!
Or order it from Serious Business Records!

Get it on iTunes, eMusic, Napster, Rhapsody, and more.

Download "Stranded" and listen to "Sleeping," "Green," and "Bad Mood" on our Myspace page!


(check our myspace page for more shows and other updates)
"Thirty-Six" Music Video | Tour EP March 2006
HOME | Download Press Kit | Music